Sanctuary Tour with Elizabeth Moon
---
As a special event outside the con, we have arranged a tour of the Karori Wildlife Sanctuary, with Elizabeth Moon, who has a strong personal interest in wildlife management and conservation. There is a charge of $35 per person for the trip, to cover the bus fare and entry to the Sanctuary. Numbers are strictly limited to 10 people; if any places are left, you'll be able to book a spot at the registration desk at the con.
About the Karori Wildlife Sanctuary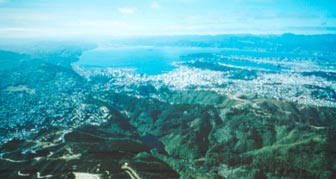 Karori Sanctuary is a safe haven for endangered native birds and other wildlife, located minutes from downtown Wellington. A unique predator proof fence surrounds the Sanctuary, protecting the wildlife and ensuring the forest regenerates to its former glory. This world-first conservation attraction is an inspiring place to visit and learn about New Zealand's unique wildlife. Discover New Zealand as it was - today.
About the Tour
"Discover some of the highlights of the Sanctuary and hear our extraordinary story. Spot iconic species like tuatara, kaka, tui and weta. A short tour that ends at the historic upper dam; from there take a leisurely stroll back to the Visitor Centre."
---